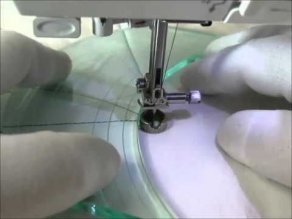 Come to a short quilting session to learn how to use rulers for quilting your quilts. They can be used on home sewing machines, sit down quilting machines and long arm machines. Students will make samples in class and quilt using the rulers hands on
Learn the basics of ruler quilting: how to set up your sewing machine, The ruler foot adjustments, what needles to use, what threads to use, how to prepare your quilt and much more.
Only two rulers are needed: a straight ruler and a curved ruler. A Sew Steady Starter set is recommended but not required. Be sure to purchase the correct rulers for your machine!
Kit $16.00 (Included when you purchase class online, otherwise purchase in store when you register)
Please let us know if you need to borrow a ruler foot or rulers. We have a limited amount available.
Click for supply list